W
ell the weather here in my neck of the woods has been bouncing between the mid-50's to a few days in the 80's. But on this second day of spring...it's kind of dreary and cool, although my weather app says the skies are clear....umm right! It's kind of hard to get out there and tackle the weeds that are invading our yard and garden, (I will spare you the frightening image of this invasion).
Although it may not be the best weather to work around the yard; I can still fill my time getting inspiration and ideas for our backyard living space, so I and y'all will be on inspiration overload once the sky clears.
Are you ready for some inspiration/ideas?
Look at all the color...via
Isn;t this just the cutest ladder?...via
Oh to curl up here with a book or to nap....via
Don't have room for a big garden or maybe you just don't want a big veggie garden...then how about this compact garden...via
Don't forget about our feathered friends...via
Who can resist sitting in a bright red rocking chair...via
These pillows make me smile...via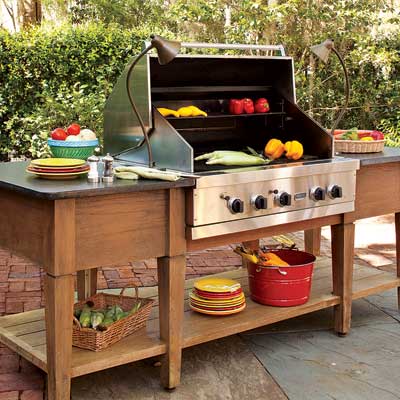 Nothing better than food cooked on the grill...via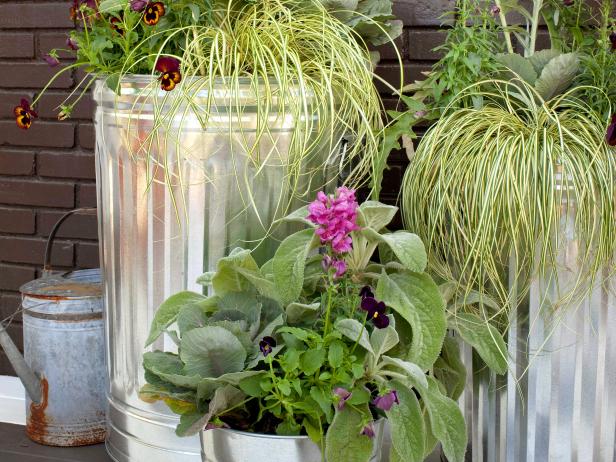 How about a little industrial inspiration and they are mobile...via
Nothing says "Welcome to our Home" better than these images:
Oh the colors....oh to have a front porch like this...via
I just love Yvonnes blog, don't you...via
Hope you enjoyed this little bit of inspiration!!