W
hile planning the redo of my grandsons room I decided to refurbish his dresser. He badly needed storage for his toys, books, t.v. and gaming system. With some inspiration from blog land this is what I did.
First, I have no actual before pictures. I thought I had some BUT can't find them.
This dresser had four small drawers across the top and six regular drawers. I measured the openings for the six larger drawers. Went to the Christmas Tree Shoppe and purchased these baskets ($4.99 each) for toy storage: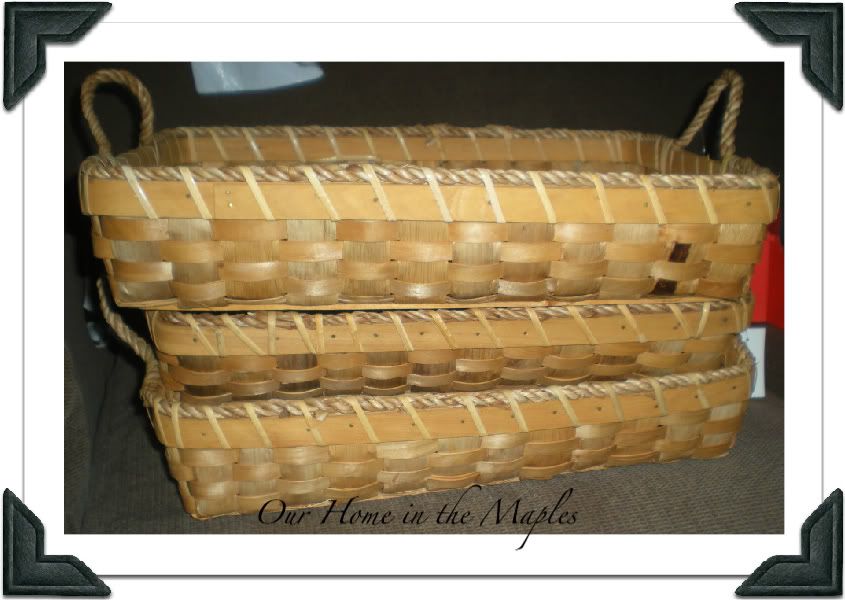 In my next step, I removed all the drawers and painted it black: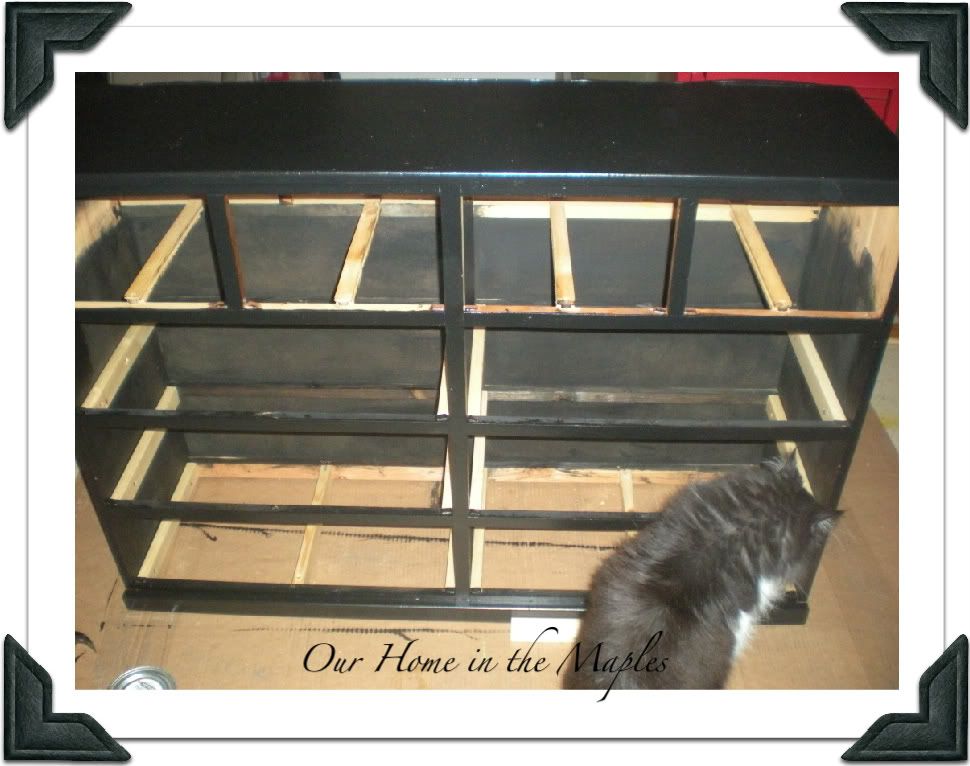 Sheeba checking out my work!
Once the painting was finished; DH purchased 1x2 and 1/4 in plywood to make the shelves for the storage baskets. We cut the 1x2 to size, applied would glue and attached with wood screws. The 1/4 plywood was cut to fit inside each cubby w/wood glue and nails. Three coats of satin poly was then applied.
I measured and drew out the plans for the hutch that was going on top. We then purchased seven 1x12x4 and one 1x12x6. Again no pictures of the actual process, but here is one of the midway point. Each shelf is 12inches wide and deep. The back is covered with 1/4 plywood and the center is 24inches wide.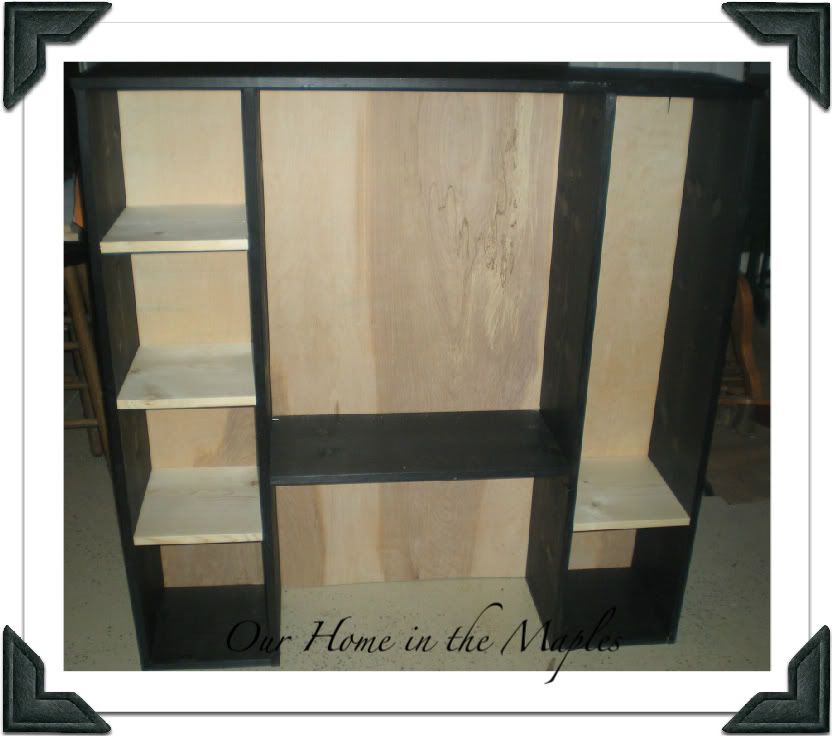 The back of the hutch was painted blue, the poly applied, the hutch was placed on top of the new storage unit. Tags were made for each basket and labeled. It was then moved into my grandsons room. (the room reveal is
HERE
)
OK, can't figure out what is going on with my URL, sorry for the different pictures.